Metal door frame rolling forming machine is designed to make the metal door frame in batch fully automatically. The knocked down drywall frame is for interior stud walls and for use with steel or wood doors. Drywall frames are designed for light to heavy duty applications in both commercial and institutional buildings. Frames are installed in rough openings after the wall has been constructed and finished. They are supplied with a (knock-down) corner for quick installation. As to the metal door frame rolling forming machine we can make it either half automatic type or fully automatic type with online punching for hinges holes.
Here are some standard metal door frame drawing profile for your reference: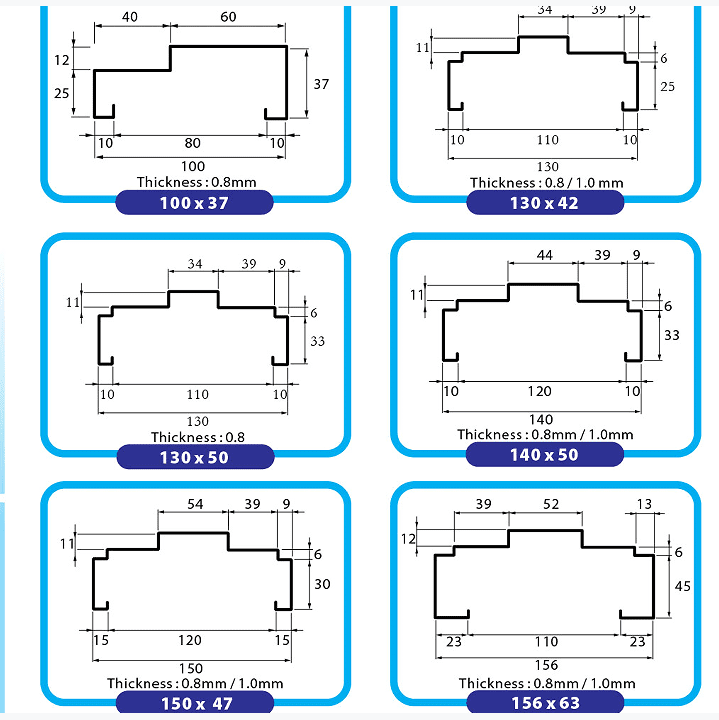 Metal door frame drywall frame rolling forming machine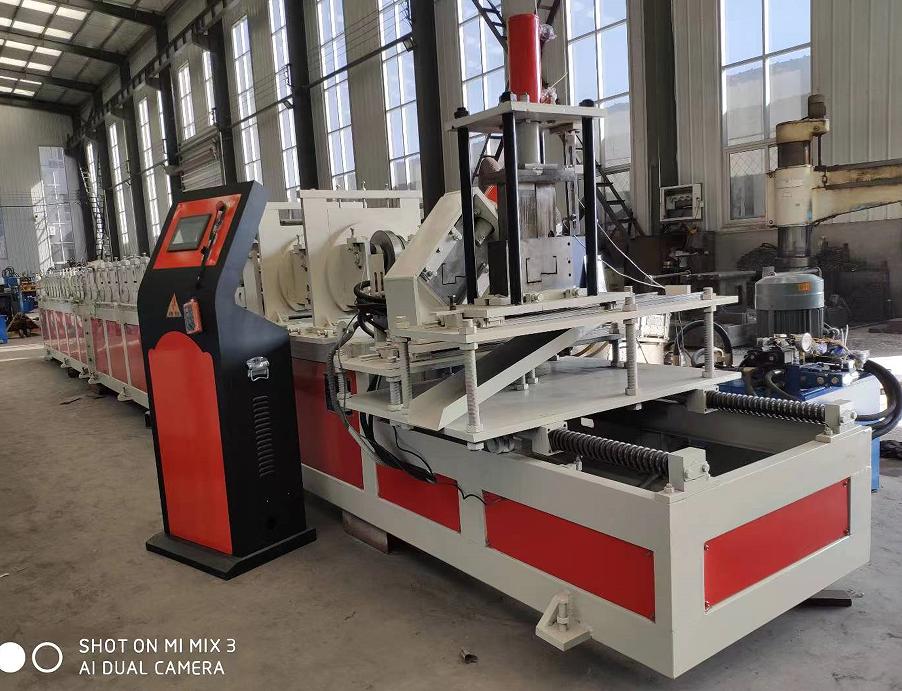 Metal door frame rolling forming machine parameters for your reference:
Feeding device
With three rollers
Rolling shaft
Shaft material: 45# STEEL
Shaft diameter:70 mm
Tempering treatment
Roller material
GB-Cr12
Quenched treatment(heat treatment) 56-58 degree
Rolling station No.
22 roller stations
Work speed
0-25 m/min
Machine frame
Middle plate frame  FRAME Thickness=20mm
Bearing
Chinese famous brand Harbin
Work power
7.5 KW
Transmission
By chain 
Advantages of the our metal door frame rolling forming machine:
Two options for you to choose: half automatic only for main rolling forming. Fully automatic with punching for hinge and 45 degree shearing and lock holes.
Use two more turkey heads by this way, it can make sure the door frame go straight.
Use Gcr12mov as rollers for long time to use and hard enough.
Use 22 roller stations to make the rolling forming slowly but 100% accurate.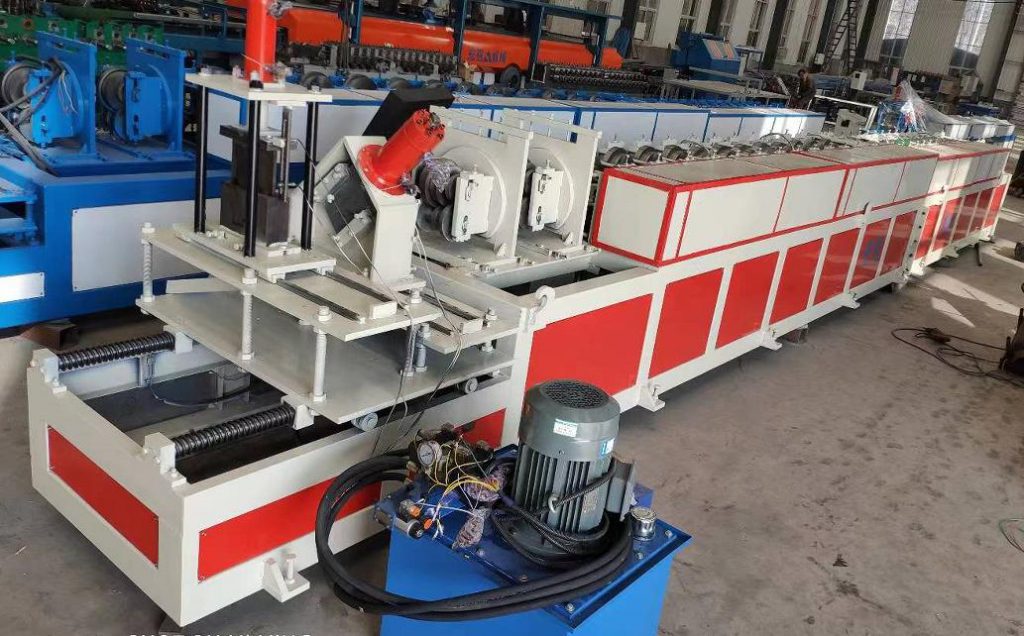 Use the flying tracking and shearing to make sure the higher speed.
Use the box frame to make sure look nice and more safe when workers handling.
Here are some usages pictures of the metal door frame:
For example, if you need the automatic metal door frame machine, it will be like this. It will do the punching for the lock hole, hinge holes and 45 degree shearing all online. When you do the installation, simple bend it and then okay.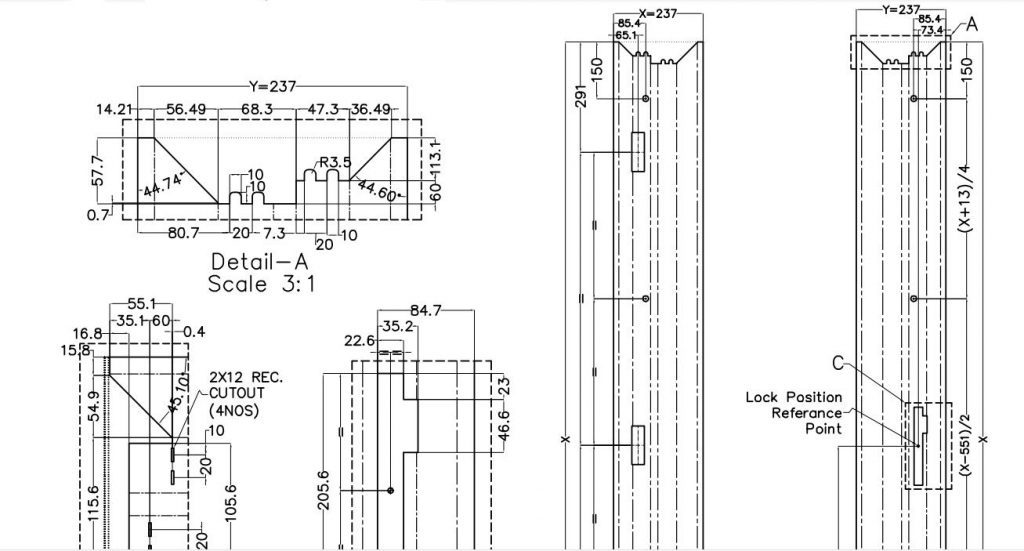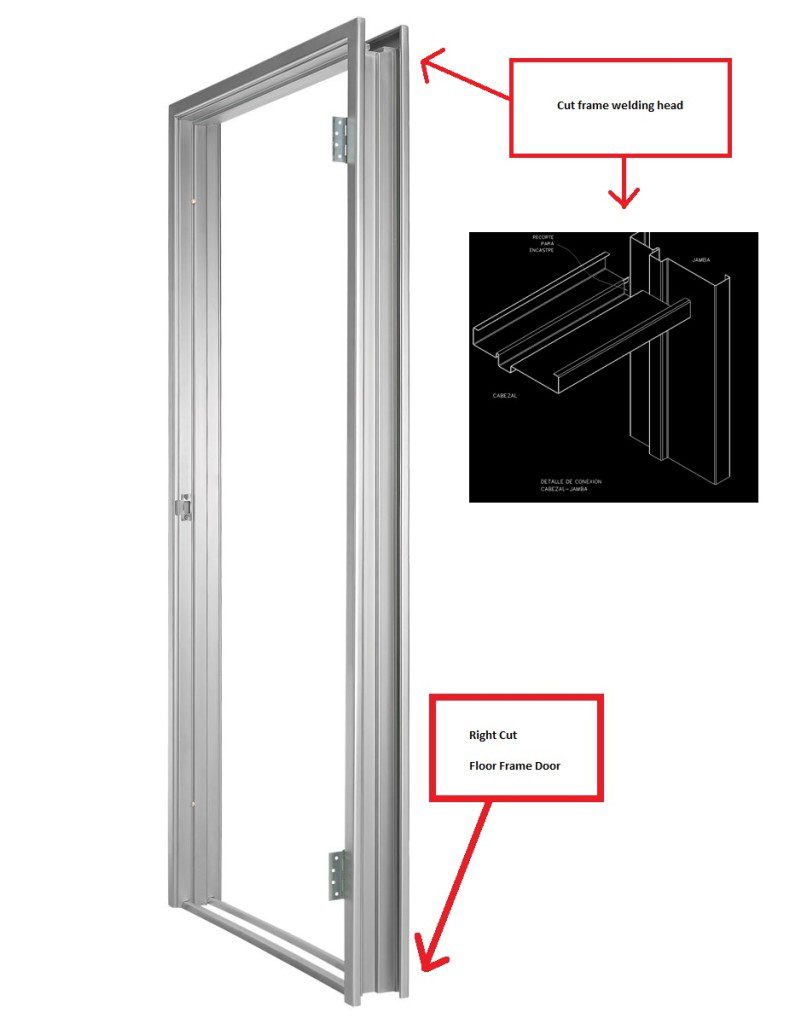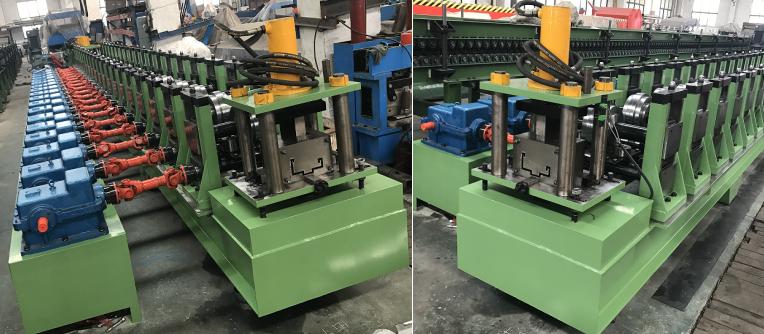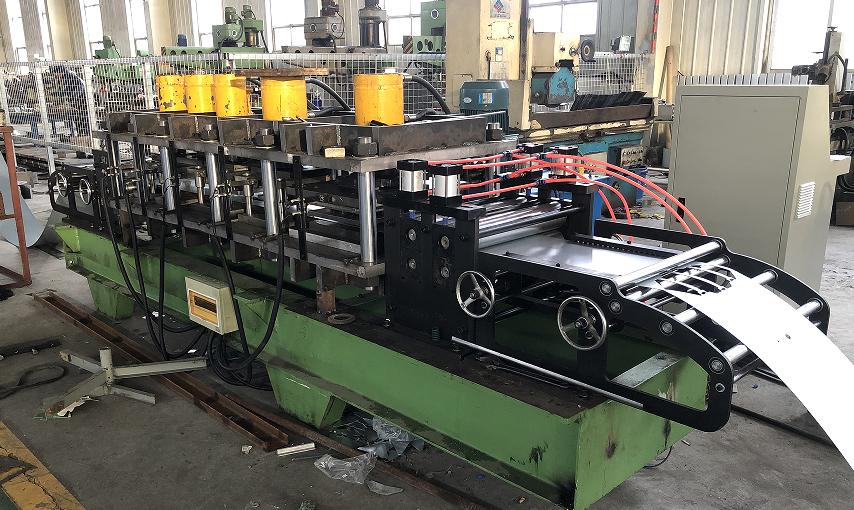 Metal door frame drywall frame rolling forming machine working videos for your reference: